Welcome to CCN!
The Commonwealth Commentary Newsletter showcases interesting articles and commentary by Virginians on national, state and regional issues.
Our featured writers have a wide range of experience and backgrounds to draw from as they give their viewpoints on topics of the day.
About Us

We are an informal group of politically active conservatives whose writings have often shown up in letters to the editor and guest columns of our local papers. It just naturally followed that someone suggested that we share our viewpoints through the internet.

CCN is an opportunity for you to hear an opinion from ordinary people who live in the Commonwealth of Virginia.

We hope that you enjoy hearing a different point of view. If you are interested in joining our group of writers, please drop us a line at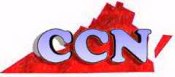 We hope that you will enjoy each
of our monthly newsletter, which you can find at this site.
and have every issue delivered.